About Nimbus
Founded in 2005 by Samuel Pott and based in Jersey City, Nimbus has been at the forefront of excellence in the arts, civic engagement, and equitable impact, interweaving Company, School, and Presentations. Nimbus performs on tour nationally and throughout the greater New Jersey/New York region, impacting 16,000 people annually. Community engagement initiatives serve over 7,000 children annually through in-school, movement-based programs. The company tours nationally to notable venues including: New Jersey Performing Arts Center, Jacob's Pillow Dance Festival, Brooklyn Academy of Music, Iowa Dance Festival and the Alvin Ailey Citigroup Theater. Artistic collaborations include work with the New Jersey Symphony Orchestra and esteemed artists including Pedro Giraudo, Latin Grammy winner, Aaron Parks, Blue Note Jazz Artist, Tim Eriksen, Grammy nominee, composer Qasim Naqvi, video artists Laia Cabrera and Isabelle Duverger, among others. Nimbus presents and produces the annual Acadia Dance Festival at the Criterion Theater in Bar Harbor, Maine. On September 12, 2020, Nimbus opened the Nimbus Arts Center, a 15,000 square foot center with theater, gallery, and studio spaces that is one of the largest investments in the arts in Jersey City history. Aligning with Nimbus' mission to wield the arts as a medium for broad impact to our diverse community, the new Center will serve as a resource for meaningful engagement with arts for people of all ages, backgrounds and financial means. Serving artists and the arts, the Nimbus Arts Center will present and support work that represents and speaks to the extraordinary cultural, racial and religious diversity present in Jersey City.
Nimbus' commitment to diversity, equity, and inclusion, recognized by entities such as the Geraldine R. Dodge Foundation, DanceNYC/Ford Foundation's Dance Advancement Fund and Cultural Access Network, is reflected throughout the organization: in educational/outreach programming, artistic content, and the makeup of Nimbus' staff, company dancers, teachers, and board of directors. Indeed, Nimbus' staff, dance company and board are comprised of a majority of individuals who self-identify as People of Color. In testimony to Nimbus' remarkable success in drawing together and serving diverse constituents in an atmosphere of respect and inclusiveness, Critic Juan Michael Porter II wrote in Broadway World that Nimbus' 2016 New York season "contained the most diverse audience I have ever encountered." Jersey City has recently been named the most diverse municipality in the United States in terms of language, nationality, and religious, cultural and racial background; Nimbus is both proud of our track record of service to our diverse community, and also deeply humble and cognizant of the need for cultural consciousness and fluency, and inclusivity and equity. For Nimbus, we are our community – both innately connected through our immersive programming, and also embodied through the diversity of the people of our organization which mirrors that of our community.
---
Samuel Pott, FOUNDING ARTISTIC DIRECTOR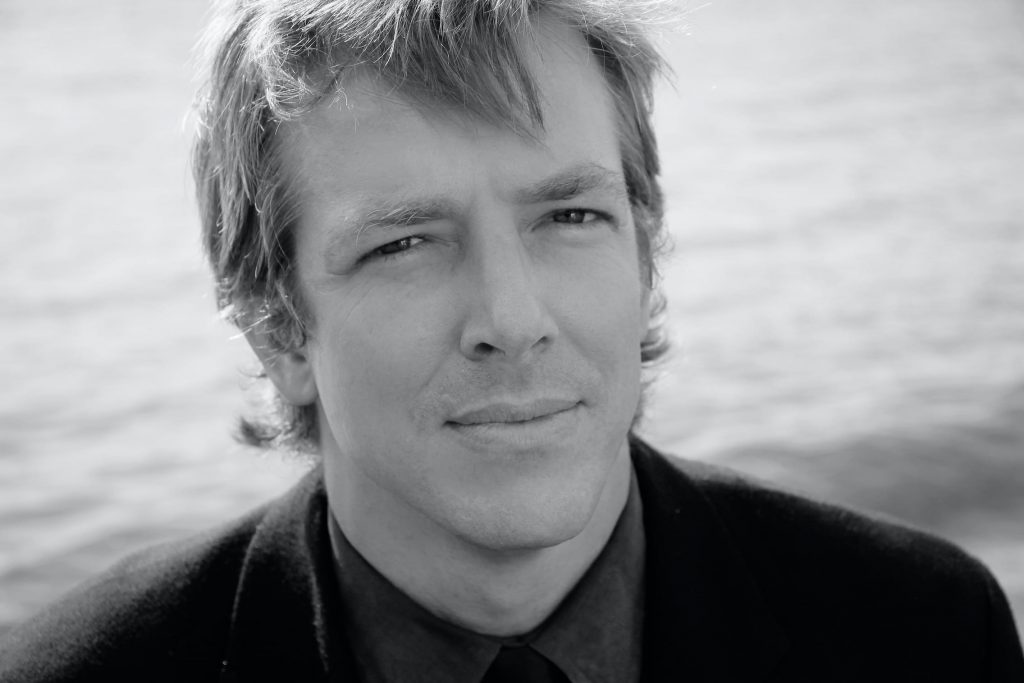 Samuel Pott danced as a soloist with the Martha Graham Dance Company, performing in iconic roles–the Husbandman in Appalachian Spring, Agamemnon in Clytemnestra, and Adam in Embattled Garden–and new choreographic works created by a range of leading contemporary choreographers including Larry Keigwin, Ann Bogart, Robert Wilson, and Lar Lubovitch. Prior to joining the Graham company, Mr. Pott performed as a lead dancer with American Repertory Ballet, Oakland Ballet, and Savage Jazz Dance Company, in a wide range of new and classical repertory. Mr. Pott founded Nimbus in 2005 drawing on a deeply held personal belief in the value that the arts can play in bringing together people and communities.
Under his direction, the organization has developed a school that serves over 400 students, enriched Jersey City's vibrant cultural scene, toured nationally, and gained its own building, Nimbus Arts Center at The Lively, which will open in 2020. His emotionally evocative choreography has been shown at venues including Brooklyn Academy of Music (BAM Fisher), New Jersey Performing Arts Center, and Jacob's Pillow Dance Festival. His collaborations have included work with many esteemed contemporary artists working in new music, including composers Daniel Bernard Roumain, Samson Young, Judd Greenstein, Aaron Parks, and Qasim Naqvi. Mr. Pott has received Choreography Fellowships from the New Jersey State Council on the Arts in 2008 and 2017 and was named a Distinguished Teaching Artist by the Council in 2012. He was one of 25 arts leaders nationally selected for the Association of Performing Arts Presenters' (APAP) inaugural Leadership Fellows Program, serves on the Dance Advisory Council for New Jersey Performing Arts Center and the Diversity, Equity, and Inclusion Committee for ArtPride NJ, and is a co-founder of the Jersey City Arts Council.
---